Welcome to the sanderderksart.com antiques page. This page is dedicated to my deep interest and love for Asian antiques. Here I present a selection of items which are for sale. This page will be updated periodically. Every item is accompanied by photographs, research findings and public references (if available). You will find items such as keris, jewelry, ukiran, baskets, and many more.
———————————————————–
Malay keris, Terengganu, 19th century. A very nice Malay keris with pamor adeg. The pamor consists of three broad lines moving towards the tip. In between the broad lines there are very fine pamor lines moving upwards to the tip. It is a rather 'chunky' blade. Total length sheated 44cm. The blade including the jawa demam ukiran measures 41cm. 9 luk. The overall state is very good. Some nice carvings on the handle and sheath. €375-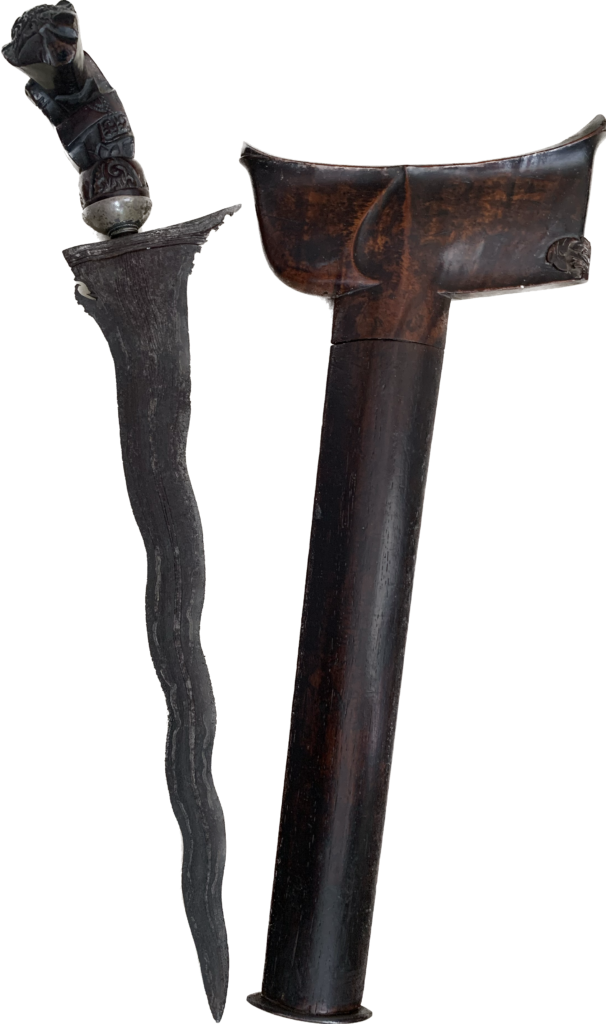 ———————————————————–
Tajong keris hilt, 19th century. Malay. Dark wood ukiran. 13cm wide. 7,8cm high. Pristine quality. Only a small 'age crack' in the nose on one side. No repairs, no further cracks. The carving details are very fine. €450-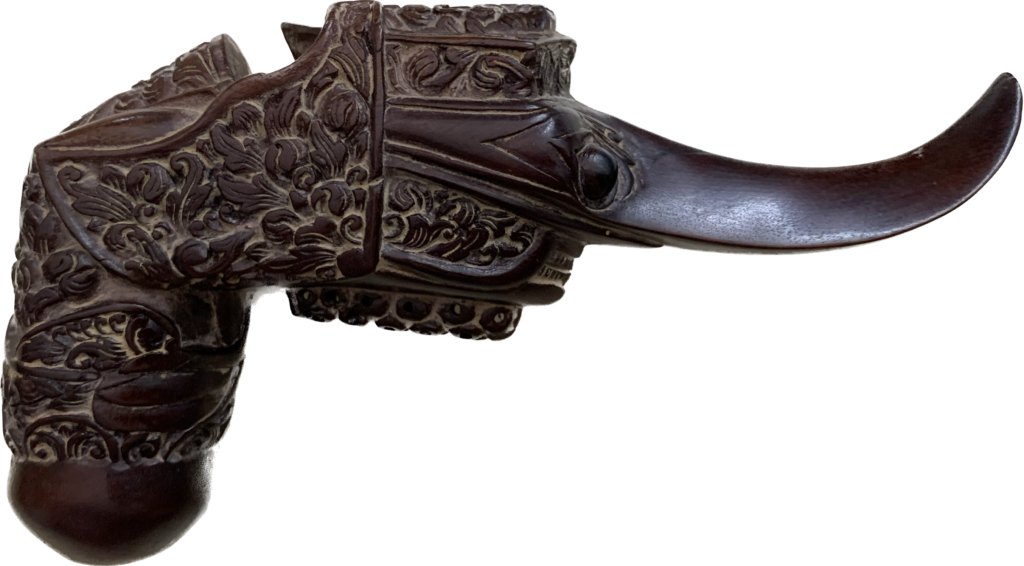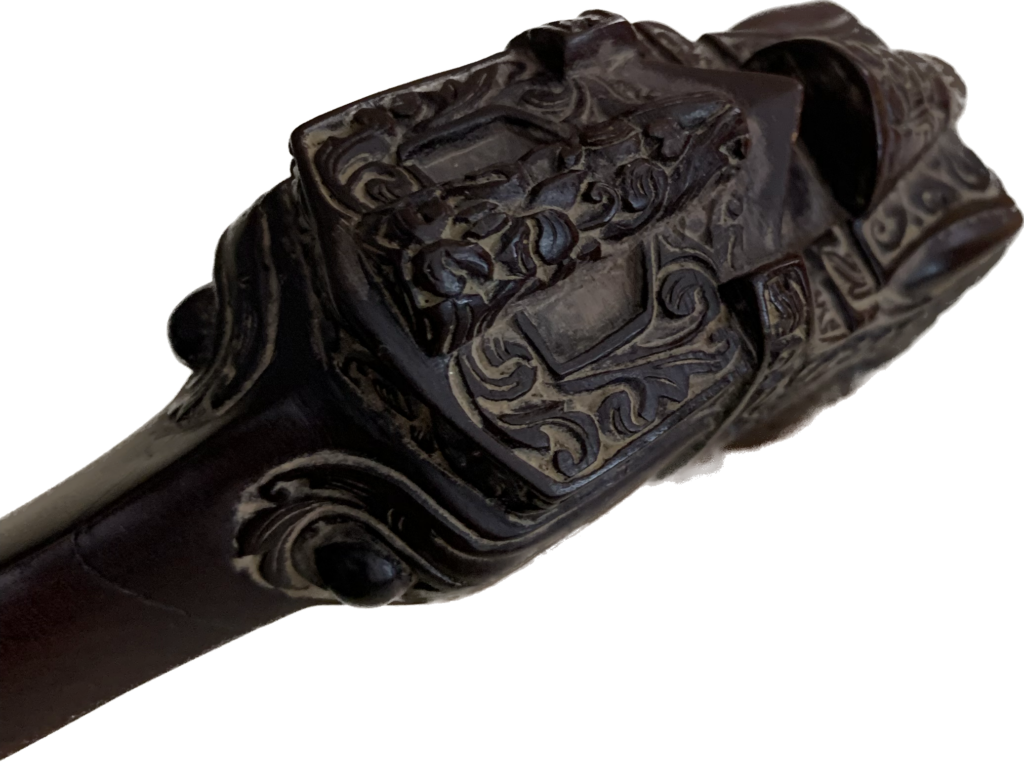 ———————————————————-
Sumatran Bugis keris, eastern Sumatra, 19th century. A very fine specimen. Wood handle and wranka. Sheath covered with embossed copper. On the backside it reads 'Allah'. The condition is outstanding, no damages. The keris fits perfectly in the sheet. €325-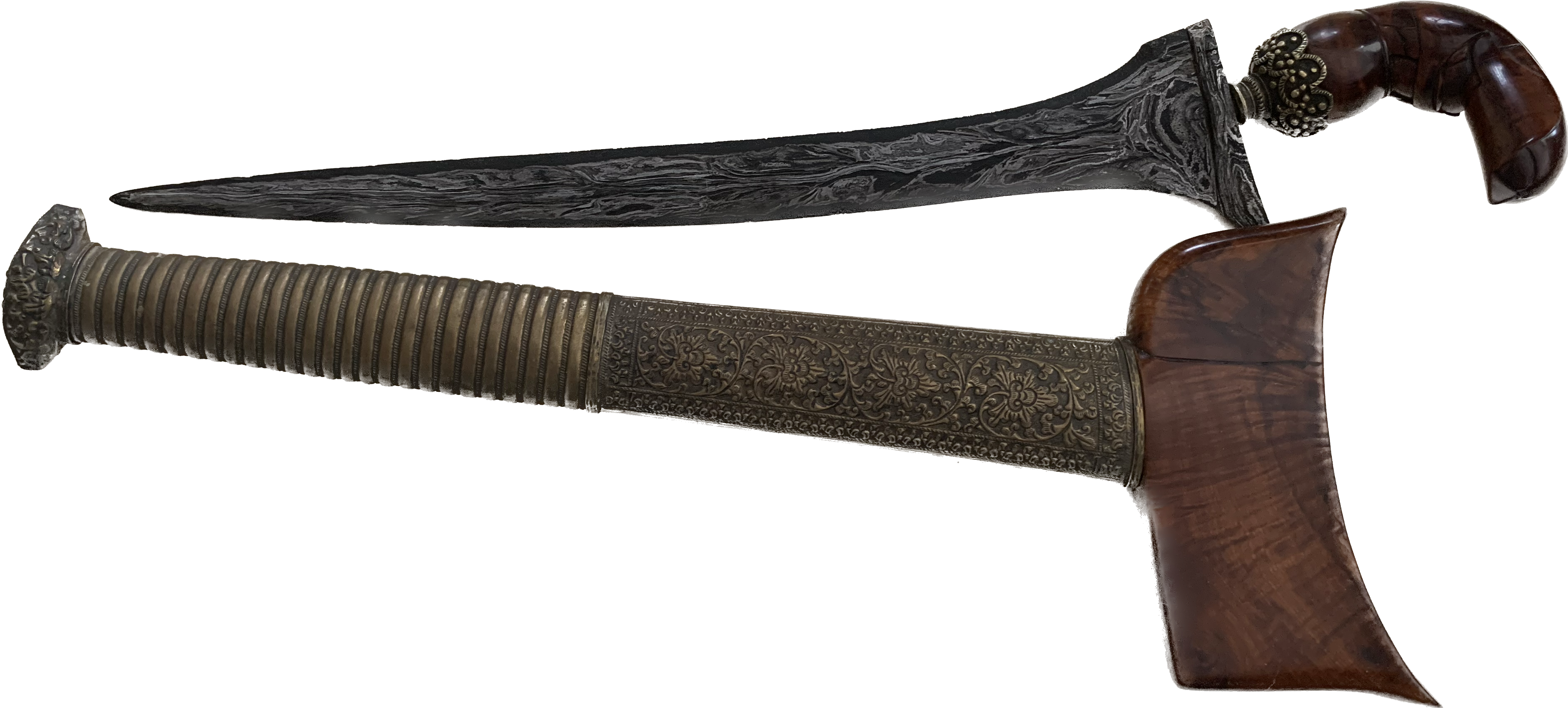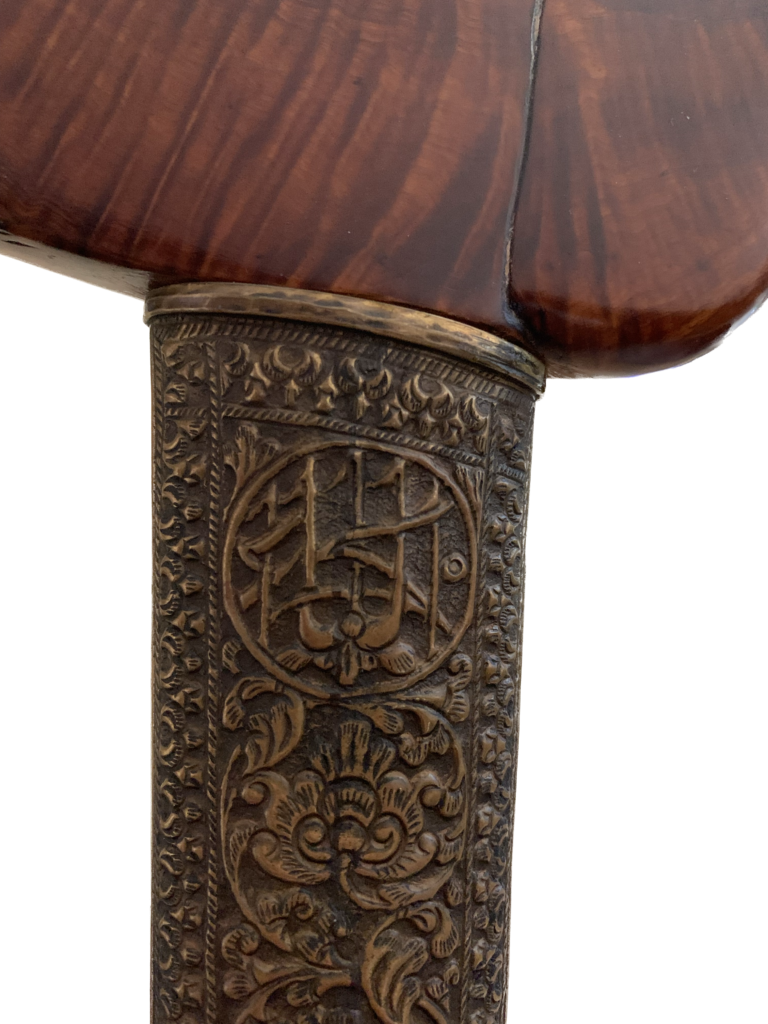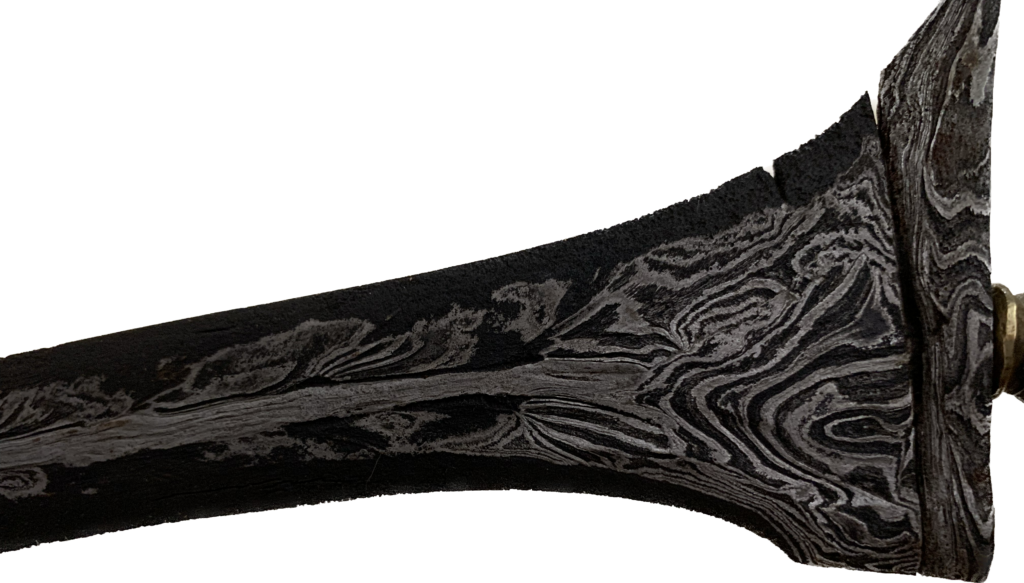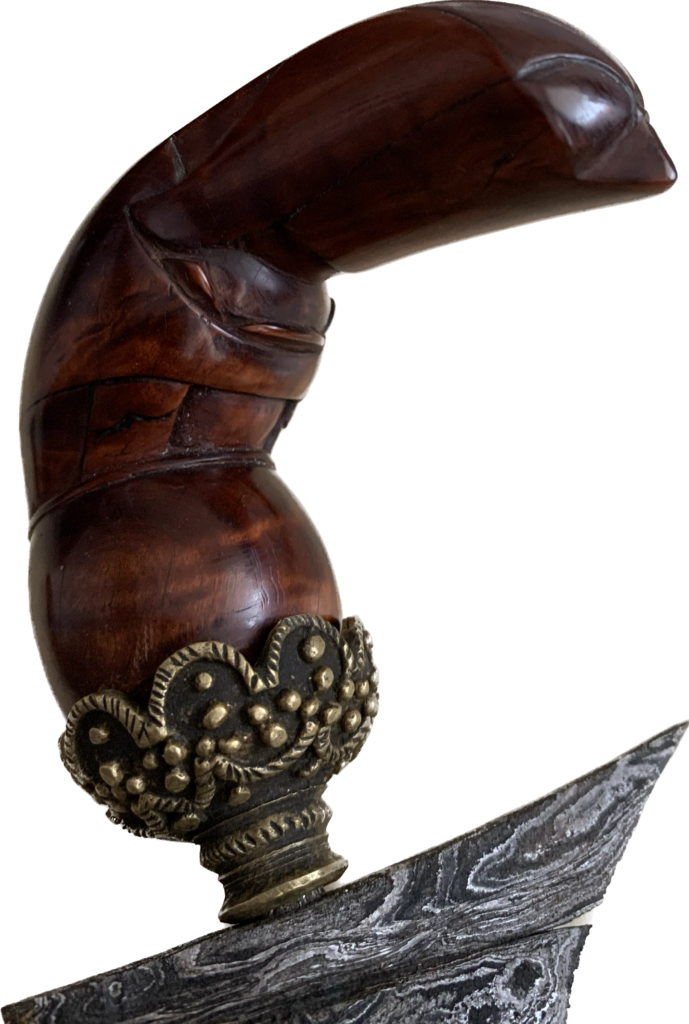 ———————————————————–
Tajong keris hilt, 19th century. Malay. Dark heavy wood, partly gilded. 12,5cm wide. 8,5cm high. Pendokok is silver with traces of gilt. Very fine condition. Nice detailed carving. €450-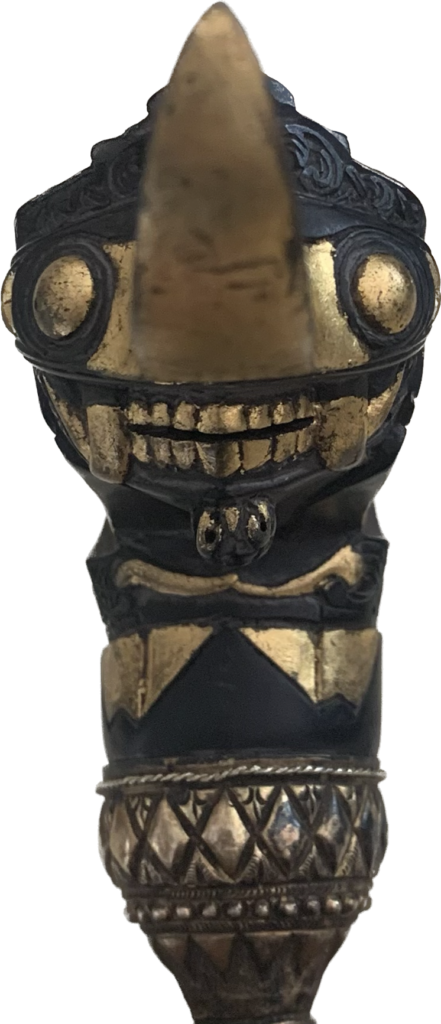 ——————————————————-
Coteng keris hilt, unknown age. Malay/Thailand. Made of brass. Lost wax method. W 13cm, H 7,3cm. Very fine details. €250-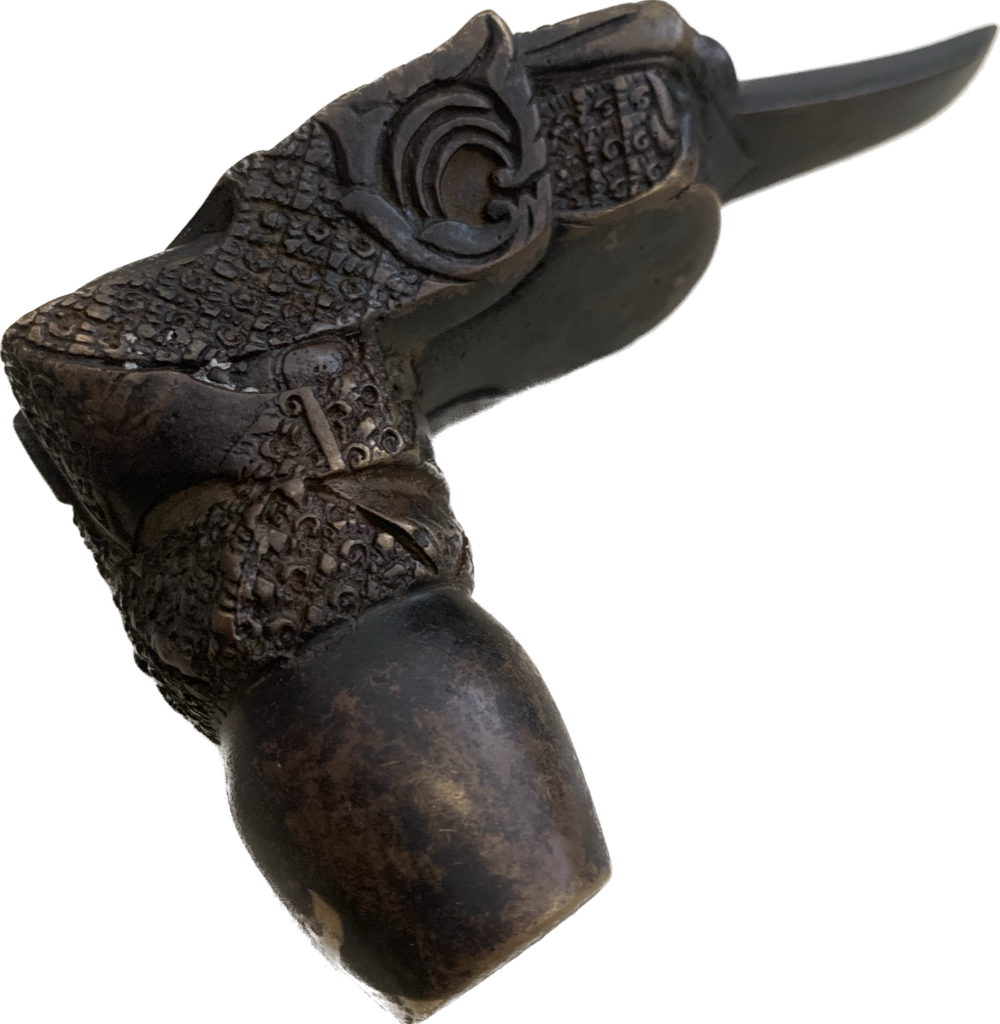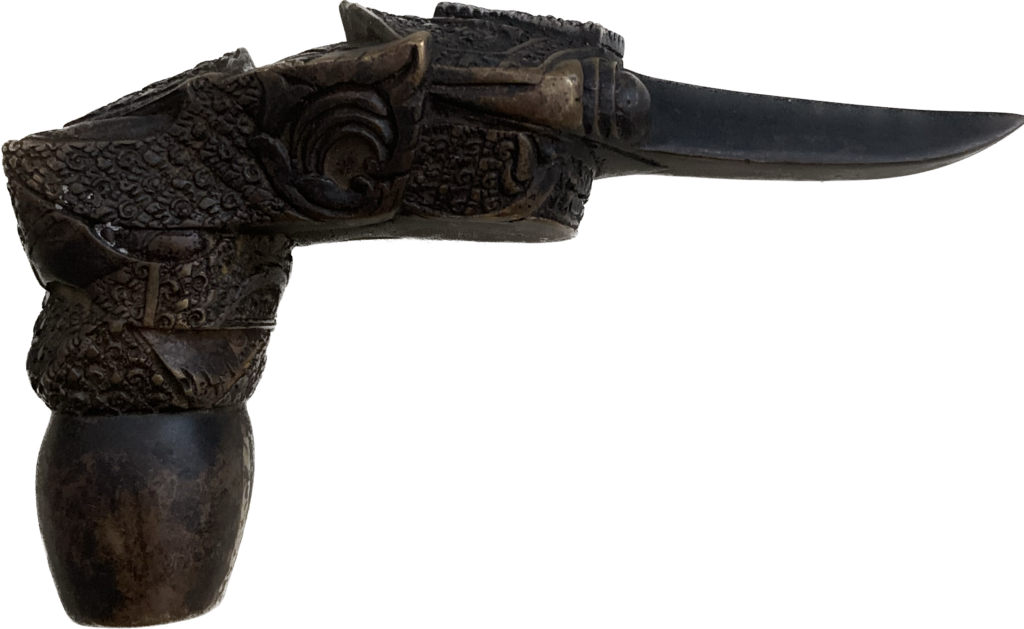 ——————————————————-
Sulu/Moro keris, 19th century. Philippines. Total length sheated 70cm. 17 luk. Very impressive laminated blade in a wonderfull condition. Separated ganja. Could use an etch. Small crack in the gandar, just below the sampir. The fit is fine. €750

———————————————————
Sulu/Moro keris, 19th century. Philippines. Total length sheated 70,5cm. Straight, laminated and blackened blade. Very impressive and heavy fighting piece in fine condition. Some repairs in the top part of the sheath, small piece missing on the side. The sheath is nicely carved in front, both top and downside. The fit is fine. €600-

——————————————————–
Madurese ceremonial ricebasket, around 1900. H 22cm, W 24cm. In a seldom seen good condition. Most of the gilding is still there. No cracks or pieces missing of the wood and weaving. The leather strips on the inside show signs of usage. A very nice and attractive showpiece. €350-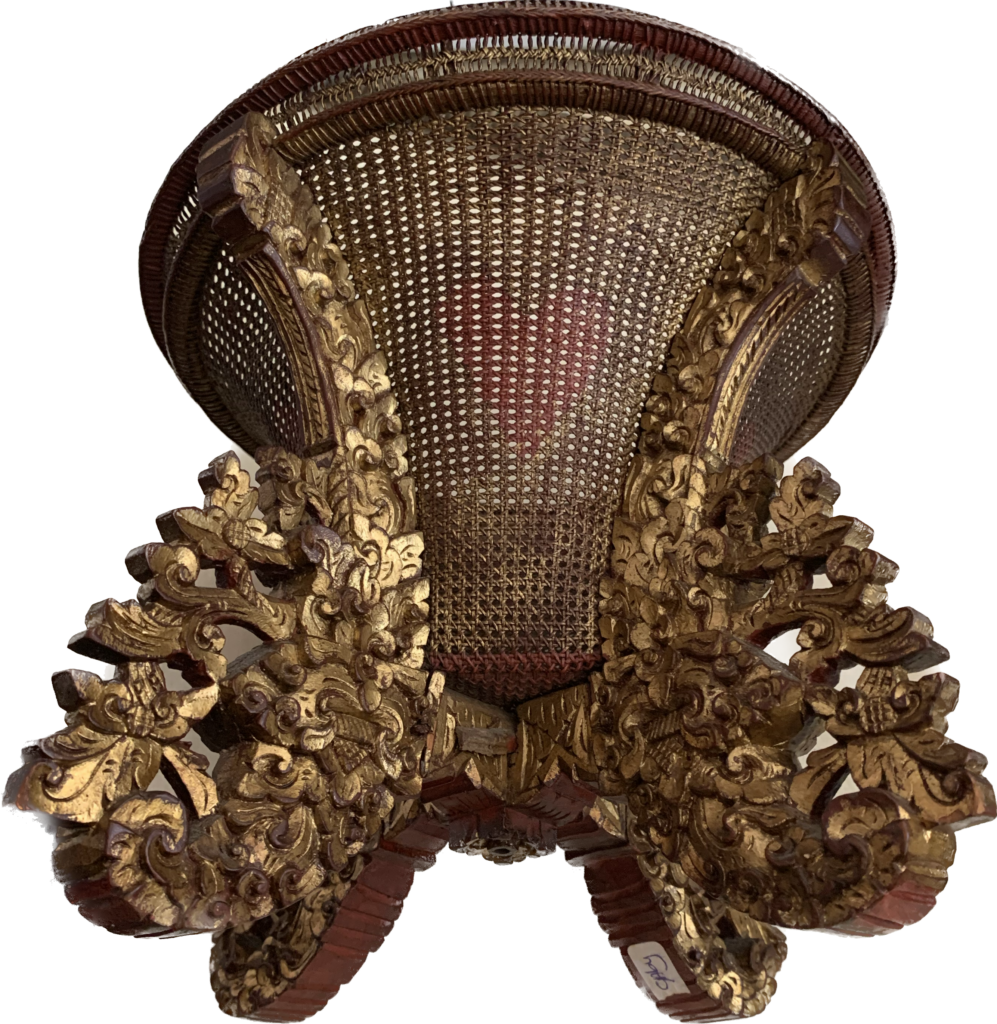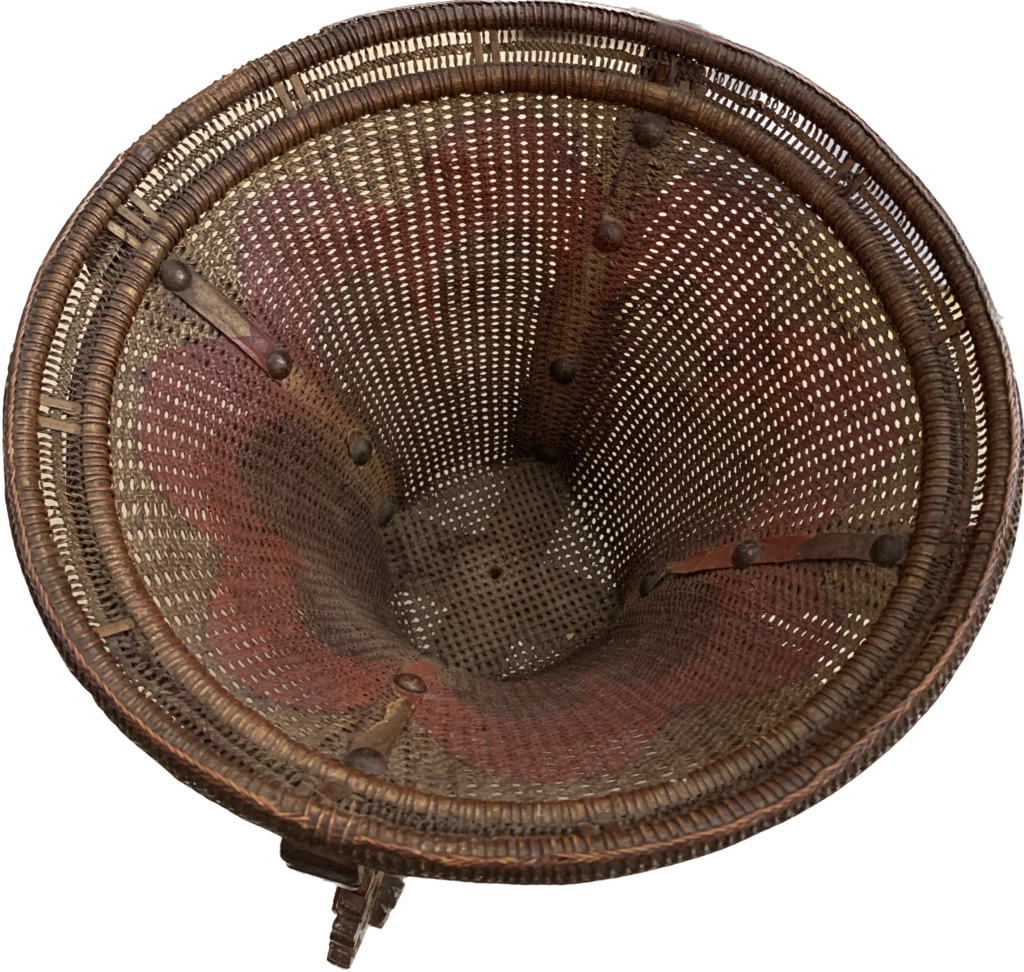 ———————————————————–
Sold. Keris Tajong, pandai saras. Malay, 19th cent. A very nice keris Tajong. 7 luk. Total length 60cm. Wood sheath and handle. Overal state is very good. Fit of the blade in the wranka is perfect. Wranka is made of a very nice burl wood.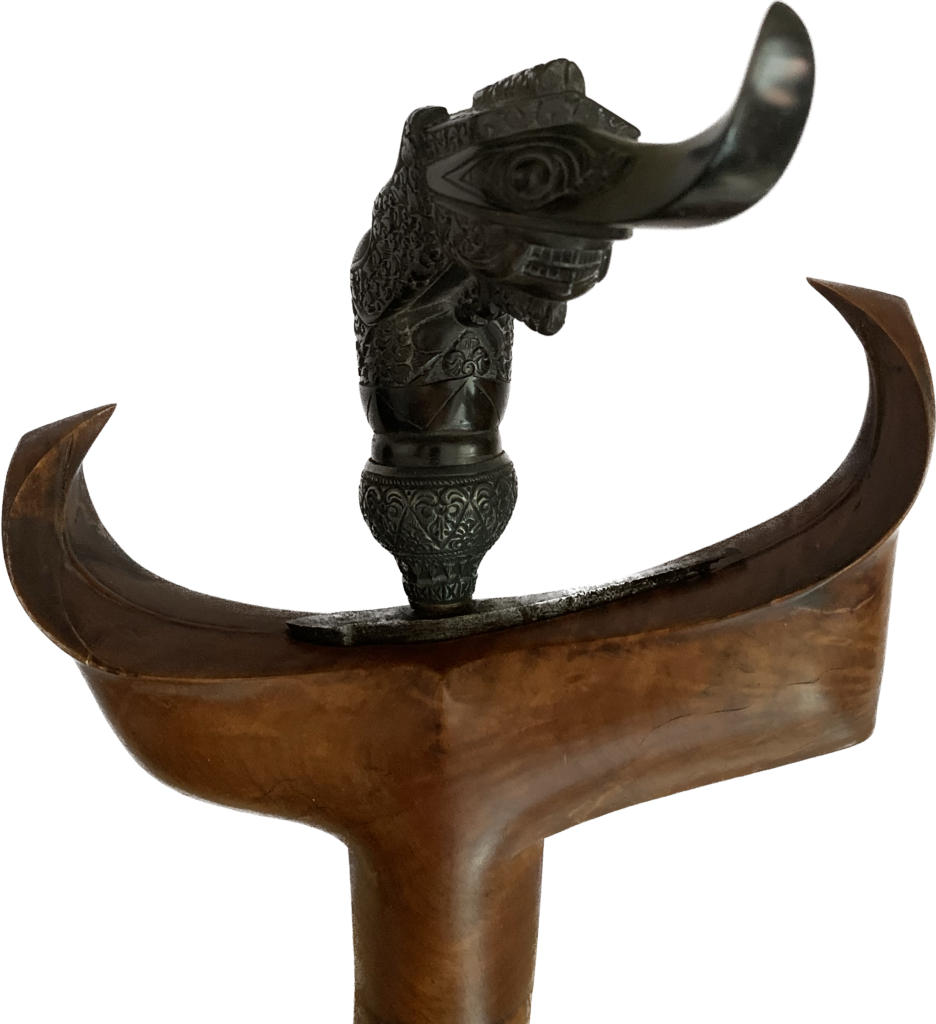 ———————————————————
Sold. Tanimbar earring, Moluccas, 19th century. Made from bronze. The earring has a very nice patina. It is worn as a singular piece.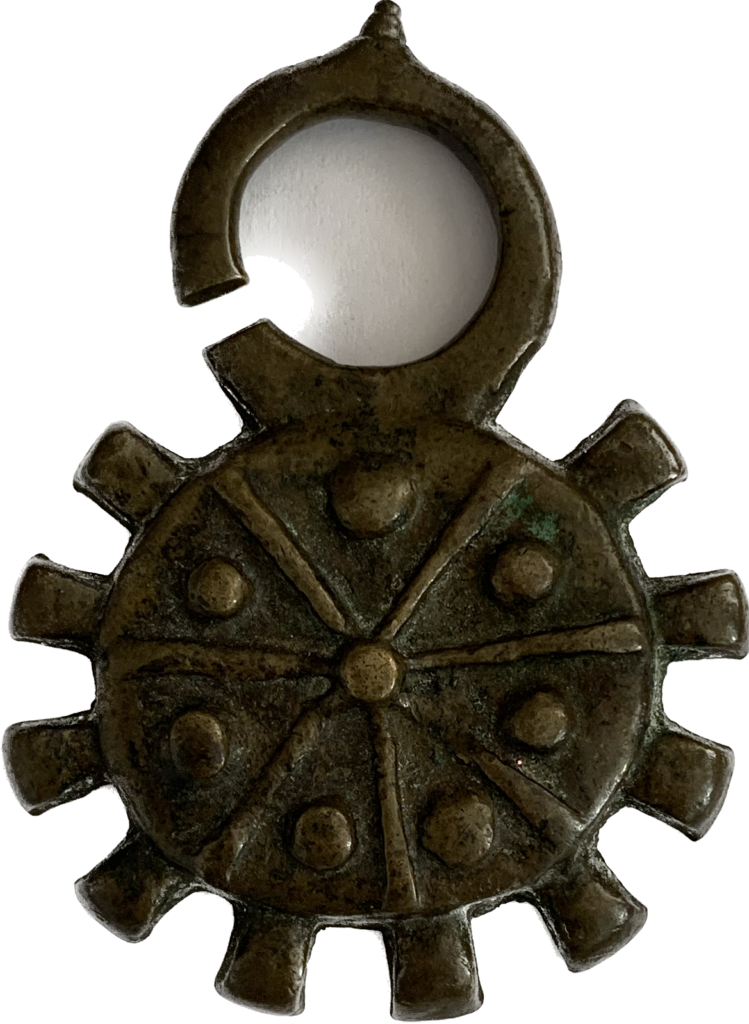 ———————————————————
Sold. Tibet, officials earring. ca. 1900. In a very good state, accompanied by it's original metal box. It is made from brass, gold, glass and turquoise.